There are several key benefits of choosing a solution such as retained recruitment services. The most popular benefit to our customers (outside of finding the exact candidate for a specific position) is the fact that we market your company to a wide cross section of talent who work for your direct competitors. This Enhances your 'sizzle' and confirms in the market place that your company this is "THE" place to be!

Other benefits include a significant guarantee; an insurance policy ensuring your continued satisfaction with our work!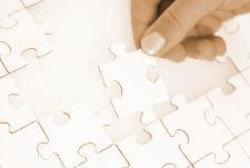 Retained Search one piece of the recruiting puzzle.